Connell Nursing Research Scholars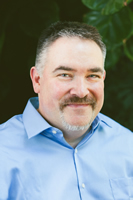 Dr. Jeffrey M. Adams is an American Nurses Credentialing Center (ANCC) Scholar, a Connell Research Scholar, an affiliated faculty of the Mongan Institute for Health Policy and the Associate Director of the Center for Innovations in Care Delivery at MGH. His research evaluates how nurse leader influence, innovation, entrepreneurism and informatics impact professional practice environments and outcomes in healthcare settings. Dr. Adams has developed two published models that guide his work, 1) The Adams Influence Model (AIM) defines the factors, attributes and process of influence & power and 2) The Model of the Interrelationship of Leadership, Environments and Outcomes for Nurse Executives (MILE ONE) synthesizes existing literature to provide structure of emphasis for nursing administration education and care delivery roles. He is also the lead developer with colleagues of the MGH Model for Innovation in Care Delivery. Dr. Adam's recently developed instrument measures the Leadership Influence over Professional Practice Environments (LIPPES). One of his current studies using the LIPPES instrument is funded by the American Organization of Nurse Executives, the American Nurses Credentialing Center through the American Nurses Foundation and the Connell Family Foundation for use in more than 30 acute care sites throughout the United States. Dr. Adams will be inducted into the American Academy of Nursing in October 2015 and was selected as a Robert Wood Johnson Foundation – Executive Nurse Fellow 2014-2017. Dr. Adams is on the editorial advisory board of the Journal of Nursing Administration and The International Journal of Nursing Knowledge. Further, he is a Board Member of NANDA-I and the Organization of Nurse Leaders. He is an active member of the American Organization of Nurse Executives and the National Multiple Sclerosis Society, and the author of several book chapters and peer reviewed publications.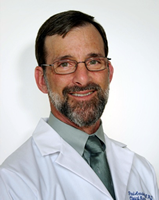 Paul Arnstein, PhD, RN, FAAN is the Clinical Nurse Specialist for Pain Relief at Massachusetts General Hospital. He is a certified Family Nurse Practitioner, Clinical Nurse Specialist and Pain Management Nurse. For over 30 years he has helped thousands of patients in pain. Dr Arnstein works with patients, professionals and policy-makers to ensure that no patient lives or dies with needless pain due to unrealistic fears and mistaken beliefs about pain and its treatment. His research that has been referenced in the popular media supports the value of nurse-led interventions that help chronic pain patients think, feel and do better. Paul was awarded the Connell Nursing Research Scholarship in 2012 to work on Technology Assisted Pain Relief methods that guide patients to use non-drug methods to alleviate a rather than escalating doses of potentially harmful medications. During that year Ardith Doorenbos PhD, RN, FAAN Professor of Biobehavioral Nursing and Health Systems at the University of Washington and Keela Herr PhD, RN, AGSF, FAAN a Professor and Associate Dean for Faculty in the College of Nursing at the University of Iowa mentored him.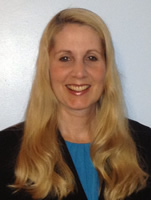 Kim Francis PhD, RN, PHCNS-BC is a Neonatal Clinical Nurse Specialist for the Obstetric Service, Clinical Instructor for the MGH Institute for Health Professions, and Connell Nursing Research Scholar (2015). As the Neonatal Clinical Nurse Specialist for the past 9 years for the well newborn and level II nurseries at MGH, as well as a 16 year career as a neonatal intensive care nurse, she has gained expertise spanning all populations from the healthiest to the most fragile infants. Dr. Francis graduated from Boston College in 2012 with her PhD. She received the Yvonne L. Munn Postdoctoral Fellowship in 2012.Her Connell mentor is Jacqueline McGrath PhD, RN, FNAP, FAAN, Associate Dean for Research and Scholarship and Professor at the University of Connecticut. Dr. Francis's research interests include: pain assessment and management for preterm infants.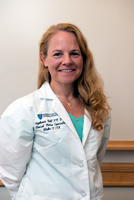 Stephanie A. Kwortnik, DNS, ACNS-BC, CCRN, graduated in 1990 from East Stroudsburg University in PA as a dual major and Distinguished Military Graduate. Dr. Kwortnik is a colonel in the U.S. Army Reserve. In 2000, she completing a Master's Degree as a Clinical Nurse Specialist in Adult Critical Care and Trauma, and relocated to Boston in 2004. Dr. Kwortnik continued on to complete a Doctorate in Nursing Science (DNS) in 2012 from Sage Graduate College in Albany NY with a focus on Nursing Leadership and Education. In 2013, she began post doctoral fellowship at MGH as a Connell Research Fellow with a focus on oral health practices in critical care. Mary Lou Sole, PhD, RN, CCNS, CNL ,FAAN, FCCM and Pegasus Professor at the University of Central Florida has been a guiding mentor for her program of research in critical care. Dr. Kwortnik is currently a Clinical Nurse Specialist on the Blake 12 ICU at the Massachusetts General Hospital. Her current research includes oral health and airway management in critical care patients.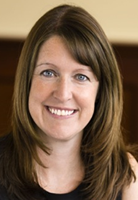 Sara E. Dolan Looby, PhD, ANP-BC, FAANis a NIH-funded researcher at MGH and an Assistant Professor of Medicine at Harvard Medical School. Since 2001, Dr. Looby has served as a member of a distinguished interdisciplinary research team in the Neuroendocrine Unit at MGH, known as the Program in Nutritional Metabolism (PINM). With this group, Dr. Looby conducts novel research on metabolic disorders related to HIV, specifically bone loss, lipodystrophic fat accumulation, cardiovascular risk, and reproductive abnormalities among women with HIV. During her time with PINM, Dr. Looby has published widely in top-tiered interdisciplinary journals. Notably, two of her studies were among the first to report reduced bone density associated with high bone-turnover among women with HIV, and increased cardiovascular risk related to increased abdominal fat and cardiac inflammation in this population. Dr. Looby recently completed a NIH-funded investigation of metabolic, psychological and vasomotor symptoms among the growing number of perimenopausal with HIV. Dr. Looby has presented on metabolic issues related to HIV at both national and international HIV conferences, including the NIH. Dr. Looby is also a Nurse Scientist at the Munn Center for Nursing Research and a Connell Research Scholar (2014; mentor Nancy Fugate Woods, PhD, RN, FAAN). In addition to her research activities, Dr. Looby is a dedicated volunteer health educator at local AIDS service organizations, and has received honors for her community work and compassionate care of individuals with HIV.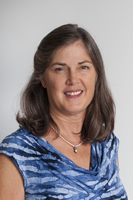 Katherine C. Rosa, PhD, CNP, FNP-BC, QTTT is a Connell Nursing Research Scholar at the Yvonne L. Munn Nursing Research Center. Her area of research is nurse-patient relations that promote health and healing when living with a chronic illness. She discovered the Process of Healing Transformations Model from her work investigating the life patterns of adults living with a chronic skin wounds. This work received the Young Investigator's award from the Association for the Advancement of Wound Care, an international multidisciplinary organization. Building upon this work, she conducted an exploratory study to further understand persons' responses to health challenges. With her Connell award (2013) and the support of her two mentors, Drs. Nelma Shearer and Dorothy Jones, she conducted an integrative review on a relationship-based nursing care approach used with persons with chronic illness to examine the use of the central nursing concern of the nurse-patient relationship and its seven dimensions of health, caring, consciousness, mutual process, patterning, presence and meaning. An article reporting these results is currently in press at Nursing Science Quarterly. Her experience includes working in primary care as a family nurse practitioner (FNP), as co-director of a Family Nurse Practitioner graduate program at UMass Lowell, and as a Qualified Therapeutic Touch Teacher. Currently, she practices clinically at the Clinical Research Center at the Massachusetts General Hospital. She has presented papers at international conferences, published in scholarly journals, and is a member of the Eastern Nursing Research Society, Sigma Theta Tau, International Association of Human Caring, and Therapeutic Touch International Association.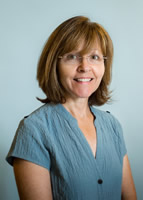 Peggy Doyle Settle, PhD, RN has greater than 25 years of nursing expertise in the care of neonates and their families. As an inaugural Connell Nursing Research Scholar from 2012-2014, she lead the NICU Innovation work focusing on Continuity of Care and a Multidisciplinary focus on Growth and Infant Driven Feedings. Dr. Settle's mentor during her Connell fellowship was Martha Curley, RN, PhD, FAAN. Her publications and presentations are related to the impact the environment of care has on infants, their families and health care providers. Dr. Settle is the Nurse Director of the NICU at MGH. Her research interests include Ethics, Continuity of Nurse Caregivers, and Growth of the Preterm Infant.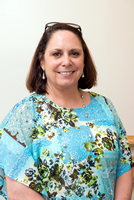 Mary E. Sullivan, PhD, ANP-BC is a 2012 graduate of Boston College William F. Connell School of Nursing where she obtained her PhD in nursing. Dr. Sullivan became a Connell Nursing Research Scholar in 2013. Her dissertation work focused on patent safety, specifically the issue of hospital acquired urinary tract infections (HAUTI). While this area was her primary focus during her Connell Scholar time, in 2014 she became the Nurse Director of the Medical Walk in Unit at the Massachusetts General Hospital. As such, her area of research and scholarship has shifted to 1) Patients' outcomes related to access to care; 2) Patient perceptions of care within structures of care redesign. Her mentor for this work is Jane Flanagan, PhD, ANP-BC. Dr. Sullivan continues to build her scholarship, presenting locally and through publication.