Overview and Requirements
Nursing Research Day celebrates all methods of nursing inquiry. Events include the annual Yvonne L. Munn Nursing Research Lecture and presentation of poster awards and Munn Center-initiated research grants. Posters are shared via a Virtual Poster Showcase. Nursing Research Day provides a forum for nurses to exchange ideas around advancing nursing practice through research, quality improvement, and evidence-based practice. It is a wonderful opportunity for nurses to share their important work with other disciplines throughout the MGH community as well as patients and their families.
General timeline:
January: Abstracts due (instructions/due date will be provided via email)
February: Abstract review
March: Notification of acceptance and poster production
May: Nursing Research Day
Mandatory requirements for abstract submission:
300 word maximum- this does not include the abstract headings eg: "Background"
Please use TIMES NEW ROMAN font size 12 for your abstract, SINGLE SPACING.
Please use the abstract headings listed in the application, please do not adapt to other headings
Abstracts must contain at least preliminary results, proposals with "data to be analyzed" are not permissible.
Avoid using names of specific buildings and units, such as "Lunder 7" Preferred terms would be "inpatient neuroscience setting". Specific unit names such as "Medical Intensive Care Unit" *Preferred terms would be "ICU-setting"." Specialized care center names or community-based clinics such as "Corrigan Minehan Heart Center" or "MGH Chelsea HealthCare Center". *Preferred terms would be "cardiac care setting" or "community-based clinic". Note more general terms like "ED setting" or "oncology research unit" are OK.
Please list all authors on your abstract; first name, last name and credentials (using ANA Standards*) separated by a comma:

Highest earned degree [Doctoral (PhD, DNP, EdD); Masters (MSN, MS, MA); Bachelor's (BSN, BS, BA)]
State Designations or National Certifications [ RN or ANP-BC ]
Awards and honors: [FAAN (Fellow of the American Academy of Nursing)]
Other recognitions: non-nursing certifications [ EMT etc.]
Examples: Jane Doe, MSN, RN, ACRN, FAAN or John Doe, PhD, ANP-BC or Jane Doe, BSN, RN

Please make sure all authors approve your abstract content prior to submission.
Please do not submit a PDF of your abstract
Abstract Submission
There are 3 categories for abstract submission. Please select one and complete the correct template for your abstract submission:
Original Research: The purpose of research is to generate new knowledge within the broader scientific community to produce knowledge that is generalizable beyond the study sample.
Evidence-Based Practice: The purpose of EBP is to evaluate evidence along a continuum to identify the strongest or best evidence to guide nursing practice within an organizational setting and with a specific patient population.
Quality Improvement Project: The purpose of a QI project is to improve internal processes and practices within a specific patient group or organization.
Abstracts are submitted via REDCap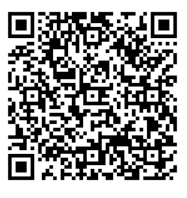 CLICK HERE TO SUBMIT YOUR ABSTRACT
You will be prompted to enter information into the required fields and then upload your abstract template and related regulatory documents (IRB approval or Quality Improvement Checklist or non-human subjects research (NHSR designation) letter from the IRB).
All abstracts will be sent out to abstract reviewers. The review process is an opportunity for research development.
The Reviewer will read your abstract and may share suggested edits with you.
POSTER DESIGN AND PRODUCTION PROCESS
Authors of accepted abstracts will work closely with our graphic designer to design a poster PDF to be placed on a Virtual Poster platform.
If using a photograph on a poster: If it is photograph of a person/people- the author must obtain permission from that person/people to share their photograph on a poster.
If using an image from the internet on a poster: if it is a copyrighted image, the author must obtain permission for use of the image; if the image is available for use on the internet, the author must include the appropriate internet reference under the image in their poster.

POSTER AWARDS
Posters are evaluated by members of the Poster Judging Committee
Poster Awards are announced during the awards presentation and categories include:

Award for Best Original Research Poster
Award for Best Quality Improvement Poster
Award for Best Evidence Based Practice Poster
Award for Best poster presented by an Emerging Scholar
Award for Best poster presented by an Advanced/Mid-Career Nurse Scholar
Please contact the Munn Center with any questions: MunnCenter@partners.org