COVID-19 Study Recruitment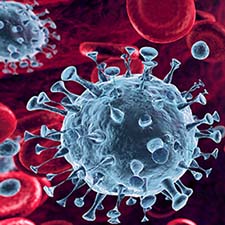 Researchers are actively recruiting participants for numerous COVID-19 studies. Clicking on each project title will automatically direct you to more information on eligibility and registration.
Trials have demonstrated that COVID-19 vaccination prevents symptomatic COVID-19 infections, but whether the vaccine prevents asymptomatic infection (and transmission) is unknown. To help answer this question, we are inviting all employees at Massachusetts General Hospital and Brigham and Women's Hospital who have undergone or plan to undergo employee-sponsored COVID-19 vaccination in Waves A, B, or C of the MassGeneral Brigham Vaccination plan to join the DISCOVER COVID-19 study (Determining the Incidence of SARS-CoV2 Occurrence after Vaccination in Early Recipients of COVID-19 Immunization).
We are asking participants to perform weekly self-administered anterior nares swabs (just the front part of the nose, not the deeper nasopharyngeal swabs) to help us understand the effect of COVID-19 vaccination on asymptomatic infection. If you enroll in this study, you will be asked to perform self-administered swabs starting from the time of enrollment and continue for approximately 8 weeks following the first dose of your vaccine. Participants will be asked to fill out a very brief weekly survey about the presence or absence of any symptoms.
Are you a health professional feeling the stress from COVID-19?
The COVID-19 pandemic is causing unprecedented strain on our health systems resulting in major shifts in work and stress on health care professionals who are working on the front lines with patients. 4Youandme (www.4youandme.org) - a non-profit that focuses on research into digital technology, stress and health -- is conducting a study co-funded by the Bill and Melinda Gates Foundation to understand stress recovery working during the COVID-19 pandemic.

Participate in a study where you will use a 4YouandMe app and be given an Oura smart ring to wear off shift that will allow you to track your sleep, mood, cognition and stress. We hope together to learn how working with patients in the COVID-19 environment impacts stress recovery and COVID-19 susceptibility.
Effect of COVID-19 exposure on gastrointestinal problems
Are you caring for patients with potential or active COVID-19? Help us (Principal Investigator: Dr. Kyle Staller) learn more about the long-term impact of caring for patients in a pandemic on gastrointestinal problems in nurses by agreeing to participate in a longitudinal survey study. The survey will be sent out once every 3 months for 2 years. This survey will only take you 15 minutes each time and could make a difference for the understanding of the impact of infection and trauma on the development of functional gastrointestinal disorders.
This program offers resiliency skills building groups for front line physicians, nurses, patient care service clinicians (e.g. physical therapists, occupational therapists, respiratory therapists, speech language pathologists), advance practice providers (e.g. physician assistants, nurse anesthetists, midwives), and other clinicians and staff in need (e.g. social workers, nurse directors). These one-hour sessions will be held twice weekly for 4 weeks via Zoom to help those providing direct care to patients with much-need stress management, self-care and resiliency tools during the Coronavirus. This intervention is separate from a 3-session Partners-wide resilience building study available through Health Stream.
Other COVID-19 research projects across Partners are also available.