Overview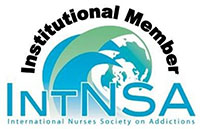 This portal page contains information, links and resources to help caregivers provide safe, effective non-judgmental care to patients and families with substance use disorders (SUDs).
In 2016 over 21 million adults in the US had a substance use disorder.
As of 2017, drug overdose is now the leading cause of death for Americans under 50.
Use of tobacco, alcohol, and illicit drugs is costly, exacting more than $740 billion annually in costs related to crime, lost work productivity and health care in the US alone.
SUDs contribute to more deaths and illnesses than any other preventable disease.
At MGH we acknowledge that SUD is a chronic disease, not unlike diabetes or heart disease.
Evidence shows that SUDs education improves patient outcomes and decreases costs associated with treatment.
By delivering evidence-based models of care and treatment, our mission is to reduce morbidity and mortality associated with SUDs and and to eliminate associated stigma.
Nurses provide direct care to patients 24 hours a day and make up the largest cadre of staff in healthcare, and nurses have a unique opportunity to generate a paradigm shift in delivery of care to patients with SUDs.

Are you interested in learning more about SUDs, the incredible SUDs treatment going on at MGH, or how to become a Certified Addictions
Registered Nurse (CARN)? Click on the links at the top of this page to explore the SUDs Portal and learn more!